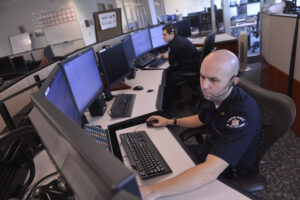 The British Columbia Emergency Health Service  (BCEHS), our employer, is continually recruiting emergency call takers and dispatchers in the province of British Columbia, Canada. BCEHS is the province's primary emergency medical services agency and maintains three communications centers province-wide. Careers in BCEHS dispatch/communications centers offer challenging work in a fast-paced environment. BCEHSS has centers located in Vancouver, Victoria and Kamloops that operate 24 hours a day, 7 days a week.
All Paramedics and Dispatchers employed by BCEHS are members of the Ambulance Paramedics Of BC (APBC) – CUPE Local 873. We currently have over 4,400 members throughout the province.
If you are interested in joining our team as an emergency call taker or dispatcher, please apply directly to BCEHS.