The Ambulance Paramedics Of BC – CUPE Local 873 is proud to be associated with the Honour House Society.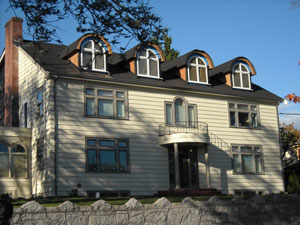 Honour House Society is an independent registered charity whose objective to provide free interim accommodation for the families of Canadian Forces and first responders (ambulance, fire, law enforcement) while members of these services are receiving care in Metro Vancouver.
To honour the contribution and service our first responders and Canadian Forces have made to our nation, we have named this residence "Honour House".
Honour House is a place of refuge and composure where families may stay close together. Members of the Canadian Forces and first responders may recover knowing that there is a place close by where a degree of family life can be maintained.
How Your Donation Helps
Honour House receives no direct funding and relies heavily on the fundraising efforts of its Board members, volunteers and generous donations from the business community, public and private organizations and the general public. No matter how big or small, any donation or gift will make a difference. Donate on line by visiting their web site or send a cheque made payable to Honour House Society or call them today to find out more about how you can help.
How To Apply
The Honour House is available to APBC members and family. The steps to apply are:
Fill out the application form found at:http://www.honourhouse.ca/
Send your completed form to the union office (fax 604-273-5762).
The APBC office will fill out the authorizing body part of the form with PEC info.
The APBC office faxes the form to honour house.
The member then calls honour house (778-397-4399) to confirm placement.
The APBC office keeps a copy of the form for our records.