The Provincial Executive Committee (PEC) formally consists of the President, 1st and 2nd Vice Presidents, Provincial Recording Secretary, and Provincial Secretary-Treasurer. Informally, it also includes our CUPE National Staff Representative, and 873-02 (Emergency Dispatchers of BC – Ecomm) representative. The PEC is also part of the Provincial Executive Board (PEB), which further includes all of the Regional Vice Presidents (RVP's).
Provincial Executive Committee:
| | | | |
| --- | --- | --- | --- |
| Position | Name |   | Email |
| President | Troy Clifford | | |
| 1st Vice President | Dave Deines | | |
| 2nd Vice President | Jason Jackson | | |
| Provincial Treasurer | Lorraine Till | | |
| Provincial Rec Secretary | Jessica Chilton | | |
| Provincial Chief Grievance Officer | Dustin Jackson | | |
| CUPE Staff Rep | Sherman Hillier | | shillier@cupe.ca |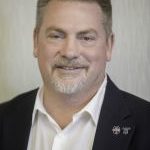 Troy Clifford - President
Troy began his service with BC Ambulance in January 1988 in Sicamous, throughout his time thus far he has been provided diverse opportunities in patient care, dispatching, training/education, emergency management, advocacy and supervision across the province, and most recently as Unit-Chief in Osoyoos.
Troy's career experiences include: DC 10 plane crash Vancouver (EMD), Stanley Cup Riots Vancouver 1994 (EMD), Salmon Arm Interface Fires (1998), Revelstoke Bus Crash, Interior Interface Fires (2003) and Chase School Bus Crash (2012).
Prior to 2003 Troy held various elected positions within the union including Provincial Vice-President, Chief Grievance Officer, Regional Vice-President, and Public Relations Director. In addition to these, from 2003 he served as a Pension Trustee and most recently Chair of the APBC Pension Trust.
In conjunction with his APBC elected roles from June 2013 through July 2019 he assisted as a National Representative with CUPE servicing in all aspects of labour relations.
In 2012 he was awarded the BC Ambulance Service, Chief Operating Officer's Commendation for exemplary achievement for Leadership and Community Service.
From January 2014 through September 2019 Troy was a trustee in the Health Sciences Professional Bargaining Association (HSPBA) Joint Health Sciences Benefit Trust (JHSBT).
In December 2016 on behalf of constituent unions and APBC he was appointed as a Trustee to the Public Service Pension Plan.
Troy was elected as the Provincial President at Convention 2019.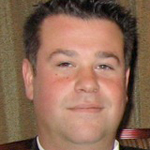 Dave Deines - 1st Provincial Vice President
Dave started with the BCAS in 1995 at the remote station of Port Renfrew on the Island. He worked part time in Sooke, Chemanius and finally in the Victoria Post. During that time, he held two terms as the Part-Time RVP for region 1 South.
Dave was hired full time into Vancouver in May of 2003.
Dave was elected as the 2nd Provincial Vice President in 2005, and 1st PVP in 2011. In addition to being very active with the APBC/EDBC Ceremonial Unit, he has served with the Canadian Forces as a Reserve Army Medic since 1989.
Dave was elected as the Chair of the Board for the Paramedic Association of Canada in 2017.

Jason Jackson - 2nd Provincial Vice President
Jason joined BCAS in 1997 at Denman Island Station. He transferred to the lower mainland in 1999 and worked throughout Region 2 including 2 years in the Vancouver Dispatch Centre.
Jason went full time in 2004 and was successful at promotion to Unit Chief of Fort Nelson in 2006. Currently he is the Unit Chief of Quesnel in Northern BC.
Jason was elected to Region 5-8 Regional Recording Secretary in 2010, Region 5-8 RVP in 2014 through 2016 and recently elected to the role of Provincial Recording Secretary in December 2016.
Jason currently is in the role of the 2nd Provincial Vice President.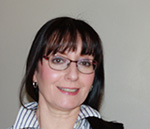 Lorraine Till - Provincial Treasurer
Lorraine started with BCAS in 1999 in Princeton. She worked part time in Boston Bar, Madeira Park and Pemberton before obtaining a full time position in 2004 as a call taker in Vancouver Dispatch where she spent 3 years. Lorraine was first elected as a Region 2W RVP in 2013 and continued in that role until being elected Provincial Secretary-Treasurer at Convention 2017. Dustin Jackson - Provincial Chief Grievance Officer